GAH to Cyril 12 Sep 1928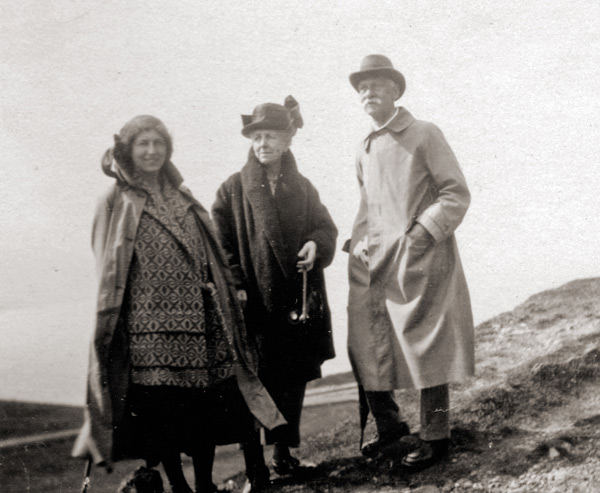 Picture: George, Ellen & Francis
15 Victoria Road, Bude, Cornwall.
12th Sept 1928
Dear Cyril,
Your letter of 24th August reached us here yesterday. It gave me thoughts too deep for words. As the days slip by and my neck improves and my strength increases course of your dear mother crop up more frequently and the desire to have her back that I might show my love for her more clearly gets more and more intense.
Yesterday the sun shone and Mildred and Francis decided on a motor ride to Clovelly and Hartland. I was staggered at the steep hills which we went up and down and by the close shaves we had with other vehicles on the narrow roads. If you enjoy motoring I can understand it but it cannot be said to be an unmissed pleasure.
Sellars gave up his car after a collision which is now being dealt with in court.
Charlie Jones as a married daughter who was motoring in France with her husband. Passing another car, the ???? skidded and collided. Jones relatives were cut and bruised.
In the Nation it says there are 6000 new motor vehicles in this country every week and only about 105 disappear.
Yesterday the roads had numerous motors although one would have thought we could have gone miles without meeting one.
We wondered whether you remembered going to Clovelly and the ??? Drive from Minehead in 1905. Yesterday the place was crowded with excursionists.
"Last Sunday I covered 87 miles but at the end of the journey I was mentally and physically tired, owing to the strain of driving on congested roads."(From the Nation – 25.8.1928)
The same writer went along a good new road at 50 or 60 mph and was full of praise of the great joy he experienced. Yesterday I saw both sides.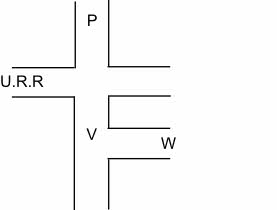 I wonder whether you remember Priory Lane. - It runs into Richmond Park.
P = Priory Lane
U.R.R = Upper Richmond Rod
V = Vine Road
W = Woodlands Road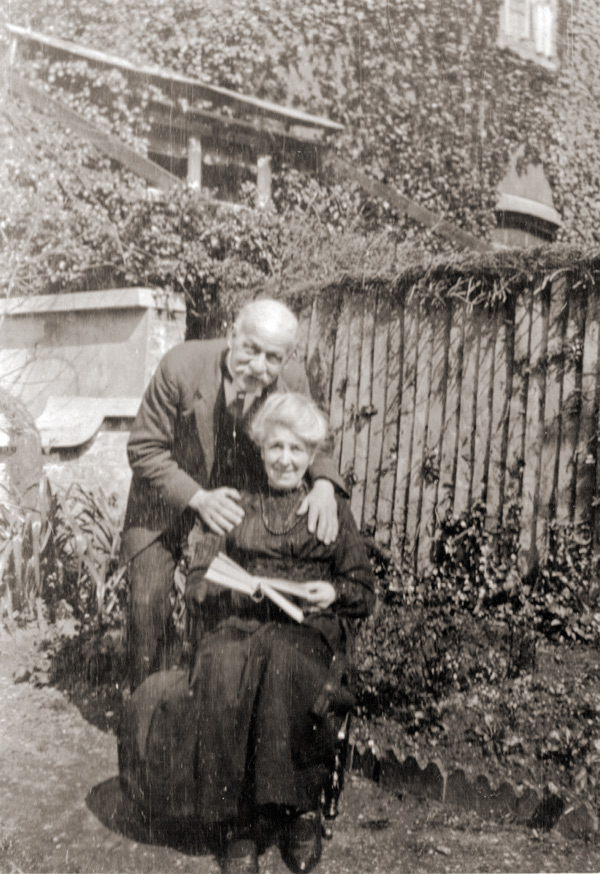 It has recently been repaired and makes the run from our house to Richmond Park perfectly easy except for crossing the Upper Richmond Road. Of course the quantity of traffic up the Lane has greatly increased.
My neck has not healed up yet but Francis is doing her best to make the hole fill itself up as it is healing. Unfortunately it prevents me from bathing in the sea.
We returned to Barnes on the 18th by which time Mildred will be in Bradford and Ella in Nottingham. I am glad that Francis is regaining strength as well as I am.
Dearest love to all three.
Yours ever
GAH
THAT WAS THE LAST OF THIS SEQUENCE OF LETTERS KEPT BY CYRIL
But amongst the letters this little poem was also found. Click here to read it.