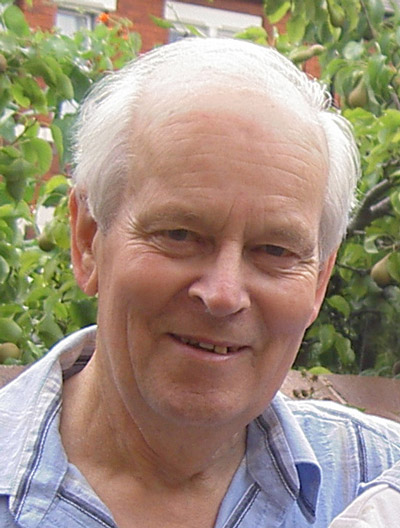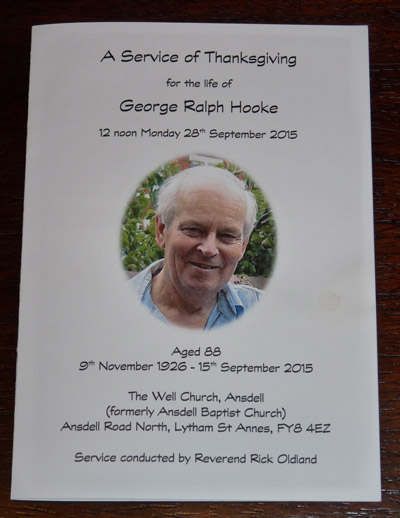 Dad died peacefully at home on the afternoon of Tuesday, 15th September 2015, aged 88 and his funeral was held on a sunny Monday afternoon, 28th September 2015. Over 200 people attended a wonderful 90 minute celebration of his life with the service sensitively led by Pastor Rick Oldland with inspiring music led by my brother, Rick, well supported by seven family members and two friends. I delivered the eulogy which you can read HERE, and this was supported by A VIDEO of cine films of Dad dating back to 1931. Preceding the service, images of Dad and our family were displayed. You can see them HERE.
AUDIO RECORDING + IMAGES (Unlisted You Tube video)
Click on this Order of Service image to see how the service progressed.
Click on each of the photos of the flowers to see them full-screen.
Below are the cards in memory of Dad, written by his children and grandchildren. Click on each to read them.
Graham Hooke, 30th September 2015