Knapp Family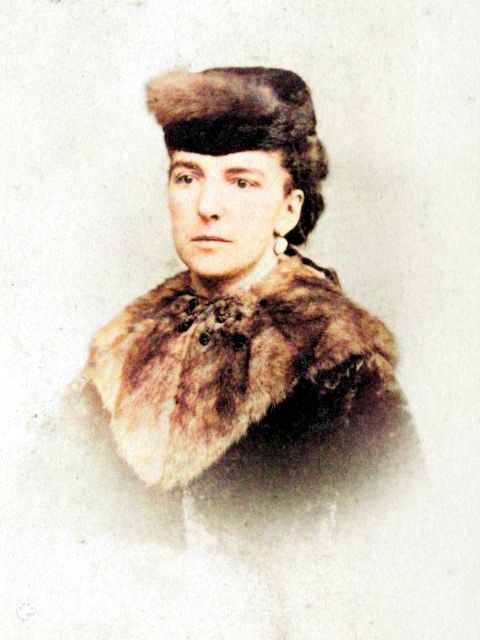 Elizabeth Oakden (nee Knapp, Great Great Grandmother to the writer - Graham Hooke), married to Roger Oakden (Rector), was the Oakden family matriarch during the latter part of the 19th Century. She was born Elizabeth Knapp, and the Knapp family are a significant part of the Hooke family history. Roger Oakden put together a wonderful photo album, with his initials R O embossed on the front cover, including a large number of early photographs of his family from the mid 1800s. They were a mixture of the Oakden, Knapp and Eagles families. The pages of the album are beautifully decorated with borders painted by Elizabeth.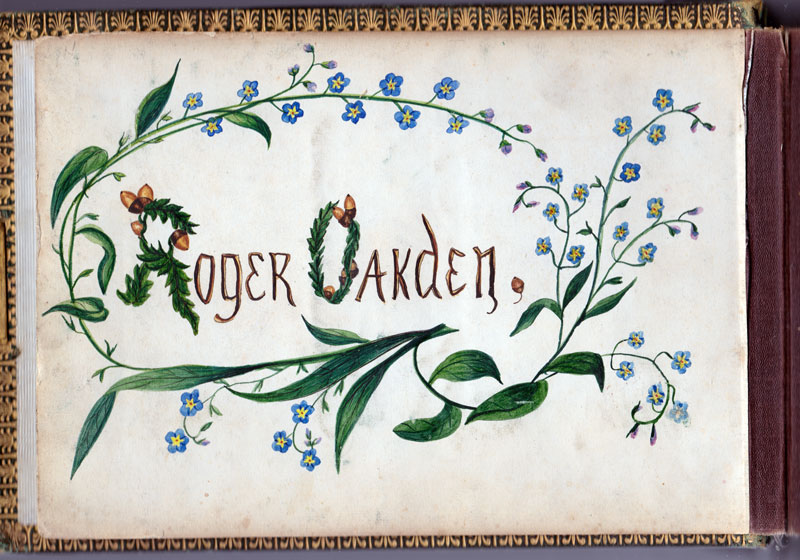 Their daughter, Rosa Oakden, (my Granny Hooke's mother), has pencilled in the names of many of the people in the photographs. Otherwise we would only be able to identify a few of them by cross-referencing the images with other photos. Sadly a large number of the photographs are not named, presumably because, even at the time names were pencilled in, they were not identifiable by Great Granny Oakden and there was nobody still alive who could recognise them. I suspect that most of these unnamed people will be members of the Knapp & Oakden families; Elizabeth Oakden's relatives.
Click the link below to see every page of Roger and Elizabeth Oakden's 19th Century Family Album.
Roger Oakden's 19C Family Album
Oakdens, Knapps and Eagles photos from mid 19th Century to ~1900
This document provides extensive details about the family of Tyrrell Knapp (1790-1869) my great great great grandfather. Tyrrell was Elizabeth's father and she was the sixth child of his first marriage and born in Brighton on 24th April 1839. We do not know the name of his wife, Elizabeth's mother. Tragically she died, quite possibly in giving birth to Elizabeth, as we know that Tyrrell married his second wife, Harriet Harris, just 18 months later on 29th December 1940 at St Paul's Church, London. They had a further nine children.
Tyrrell Knapp's father died in 1825 and when his mother died in 1836 (Northcourt near Abingdon), he and his brother Henry put up this memorial in St Helen's Church, Abingdon.
In about 1841, Tyrrell Knapp inherited "The Rise" in Cheney Lane, (near the junction of Headington Hill) from his aunt Miss Ann Knapp. The Rise was a tall, gabled mansion containing fourteen rooms along with stabling for four horses, two coach houses, harness rooms, corn room, kennels, lawn, large kitchen garden, croquet lawn, extensive grounds and two adjoining farms (Cheney Farm and one other), with a splendid view of Oxford and built in the 17th century. This became the Knapp family home and details of the Knapps who lived there can be found in the 1851 and 1861 census. In 1851 the house accommodated 13 Knapp family members and 7 servants. The picture shows Headington Hill with The Rise on the left and Cabbage Hall on the right. The Rise was demolished by a building speculator in ~1970. The Knapp farm became South Park with great views of Oxford. The whole history of Cheney Farm and "The Rise" and the adjoining land is quite fascinating and can be read here.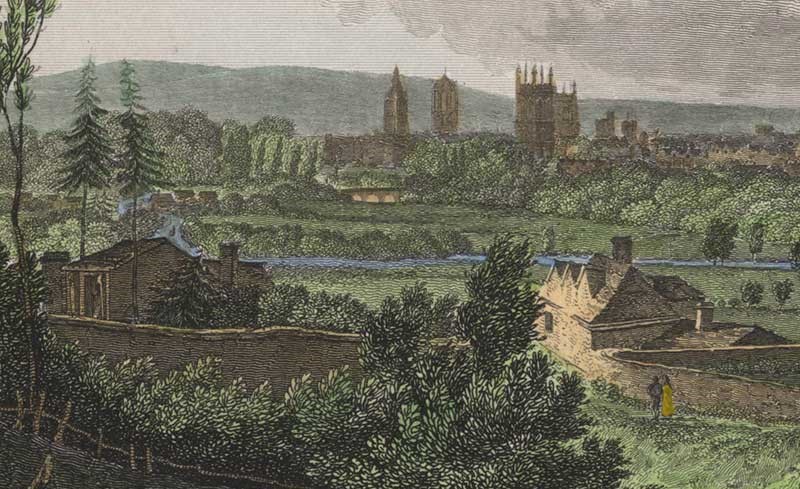 Tyrrell Knapp died, aged 79, at The Rise on 17 September 1869 and was buried in St Clements Churchyard under a flat grave topped with a cross. He left about £30,000. Tyrrell, his wife Harriet and two of his sons, Francis from his first marriage and John from his second, were memorialised with a plaque on the wall of St Clements Church, Abingdon.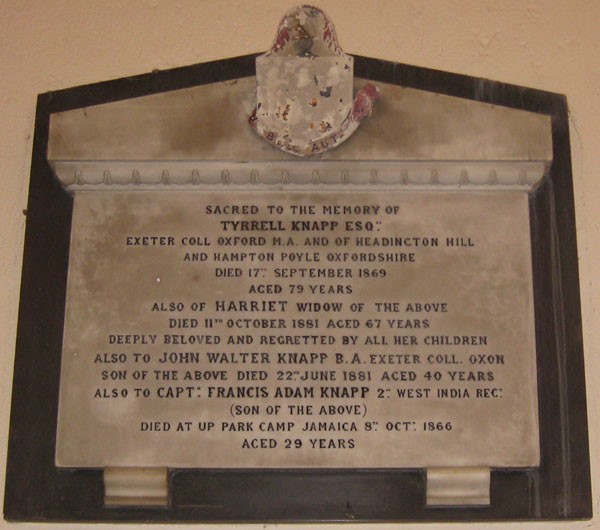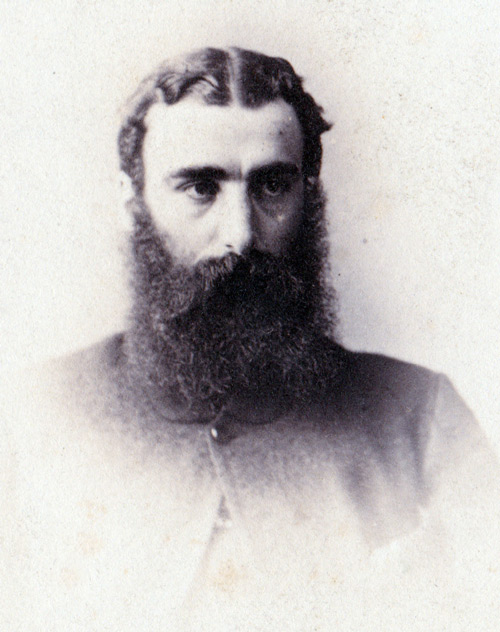 John Walter Knapp (8 March 1841 – 22 June 1881) was an English cricketer. He was a fast bowler and made a single first class appearance for Middlesex against Hampshire in 1864 at the Cattle Market Ground in Islington. In Middlesex's only innings he scored 3 runs before being run out, with Middlesex inflicting a defeat by an innings and 38 runs on a Hampshire side, who like Middlesex were playing in their first season of first-class cricket.
John Knapp married a Kate M. Taylor at Woodmansterne, Surrey on 30 July 1878 and sadly died less than three years later at St Leonards-on-Sea, Sussex on 22 June 1881, aged 40.
The online record of the single match John played in shows that he scored just three runs and it would appear that he made minimal impact on the match being described as a fast bowler but not even bowling a single ball!
The Knapps were much better at banking for a while at least – the bank collapsed in 1847 and John's Uncle Henry went bankrupt.
Elizabeth (25) was still living at "The Rise" at the time of the 1871 census along with her unmarried brother George (35) and Clara (19) and three servants. In April of 1871 she married Roger Oakden so at the time of the census she was no doubt preparing for marriage and these would be her last few days living at "The Rise" (described as Headington Hill in the census). Her new husband, Roger, was the much loved Rector of Sutton Maddock before becoming Rector of Bramshall.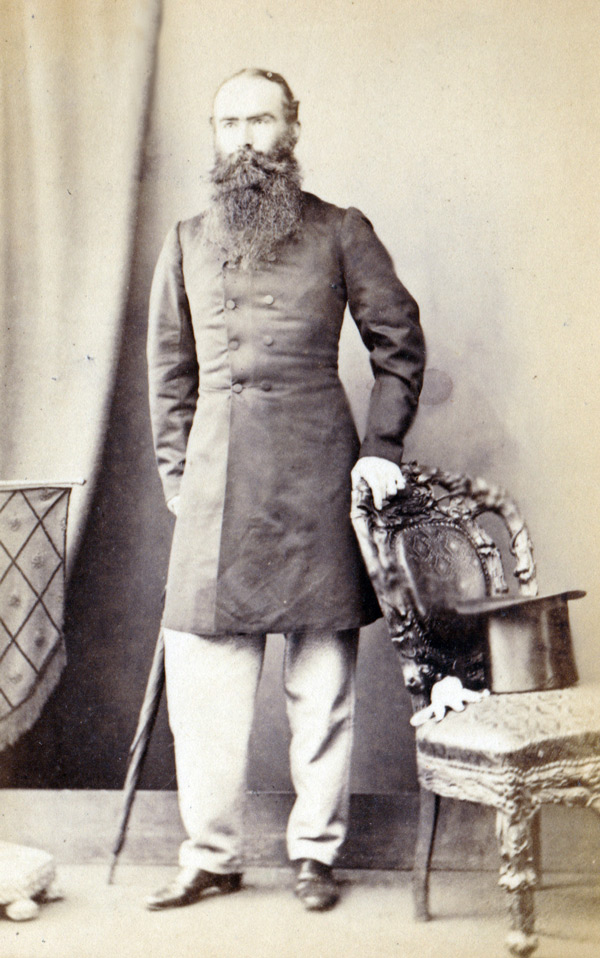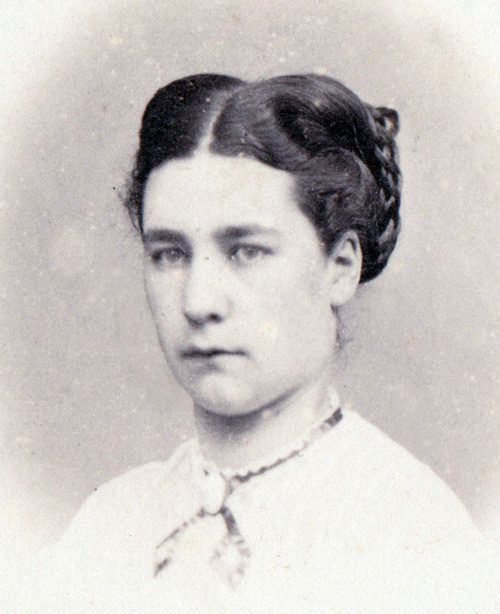 Photos: Siblings - George and Clara.
Elizabeth's mother and three other sisters, Alice (23), Amy (21) and Lucy (17) were visiting 6 Sillwood Road, Brighton at the time. Her mother, Harriet, started selling the land around The Rise and the house itself was sold in 1876 for £26,000 to the Morrell Trustees to prevent a housing development taking place close to Headington Hill Hall.
The sale document described the land alongside "The Rise" as "unquestionably one of the most eligible building sites in England - the scenery is grand beyond description, embracing every object of architectural beauty in the University of Oxford, overlooking also the valley of the Isis."
To this day, residents of Oxford who enjoy South Park have benefitted because the Morrell Trustees outbid the developers at the auction held at 4pm at the Roebuck Hotel, Oxford on 27th October 1875. The Morrell Trust sold most of the land to the Oxfordshire Preservation Trust in 1932 with a stipulation that no building should ever be erected on it.
Photos below, left to right: Sisters - Alice, Amy, Lucy and Charlie Griffiths, Amy's husband,
Alice Knapp married Captain Louis Hutton Versturme in 1877. He had entered the Royal Navy in 1850 and became a Rear Admiral in 1886. Tragically, in retirement, just two years later, he committed suicide on 20th January 1888 "while in a fit of insanity". (As reported in the Wahpeton Times, Richland, North Dalota, USA. 2nd February 1888)
The Admiral left £3,000 2s 2d to his widow, Alice, who had moved from Arwenack House in Falmouth to Westgrove House, Emsworth, near Southampton.
Amy Knapp also married in 1877, Charlie Griffiths, a Government Clerk Emigration Officer, and they were living at 1 Shirley Villas, Ashbourne Grove, Camberwell, London at the time of the April 1881 census. They went on to have three children.
Lucy Knapp married a British subject born in New South Wales, Australia, Rowland John Palmer, on 19th December 1876 in Cheltenham, Gloucestershire. They also had three children and he became Rector of Ozleworth, Gloucestershire.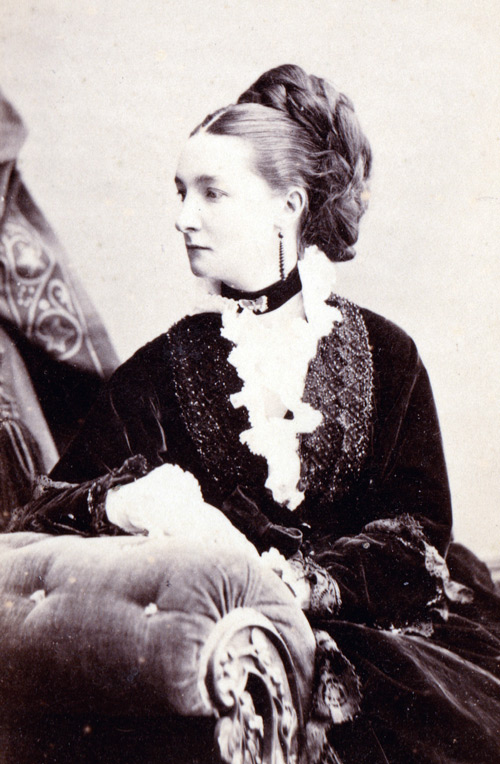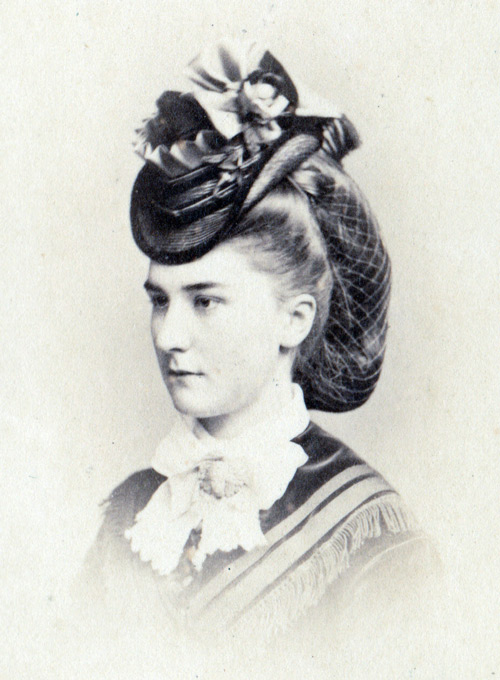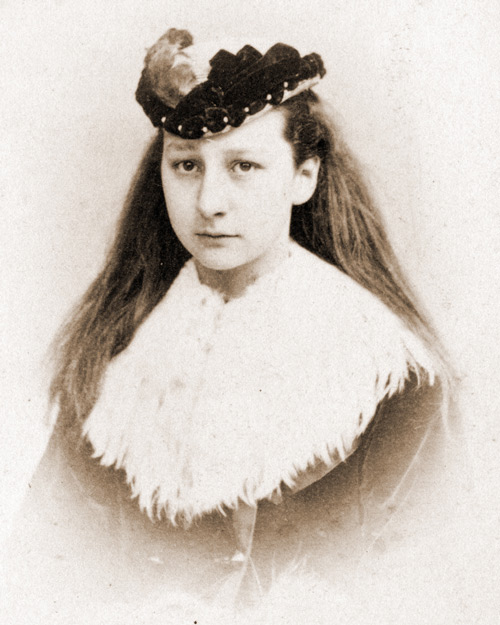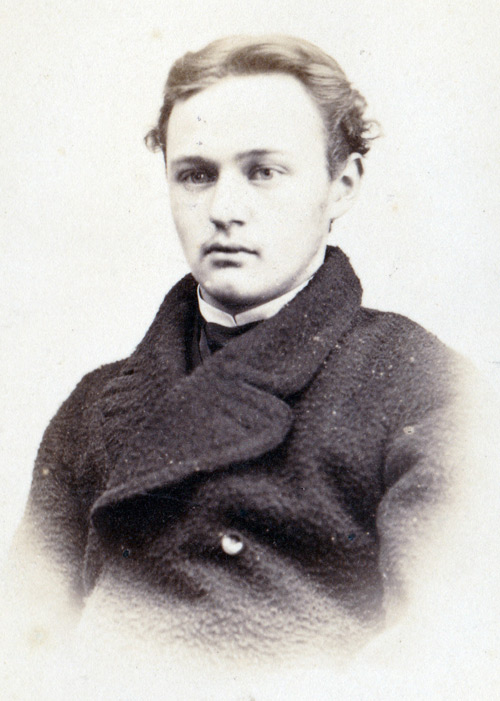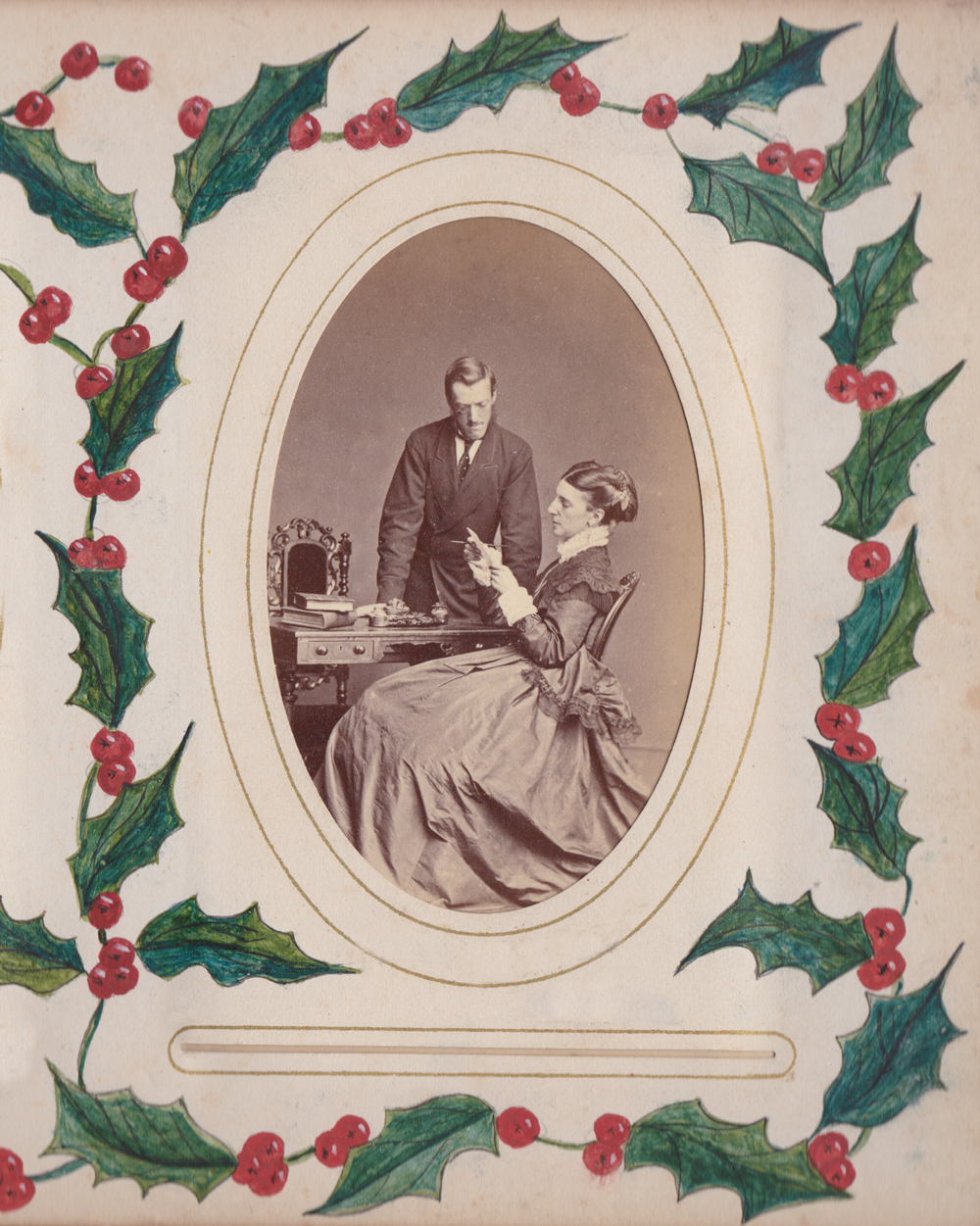 Roger & Elizabeth Oakden