Sir Ralph(1871-1953) & Lady Rosa Oakden (1869-1948)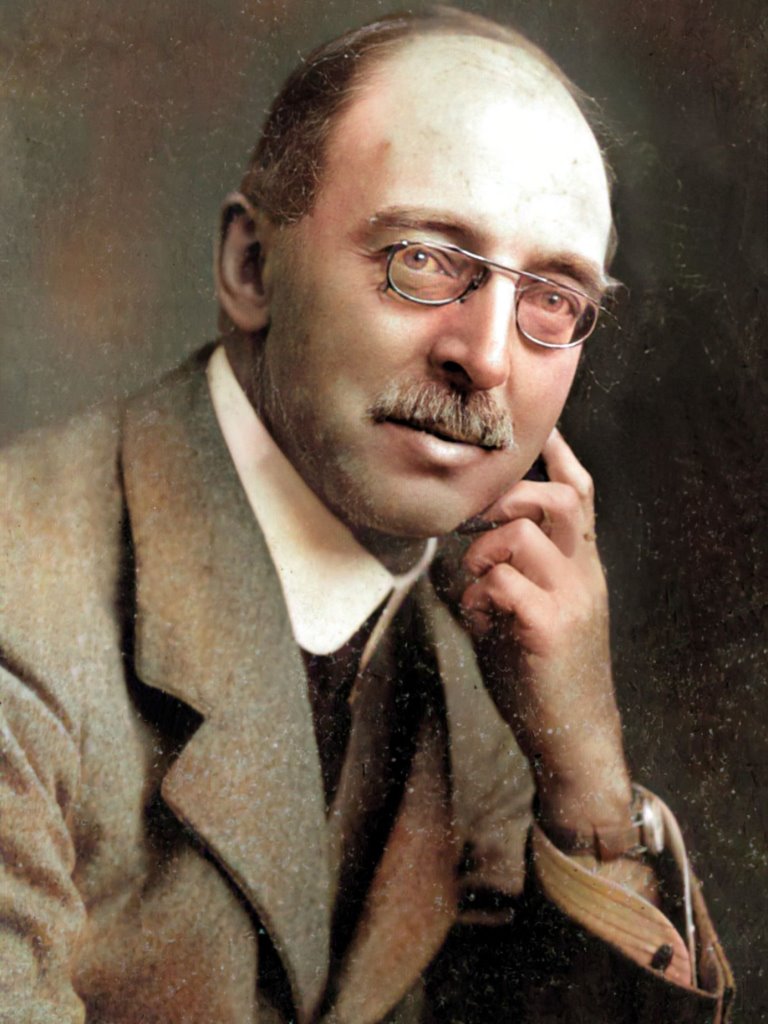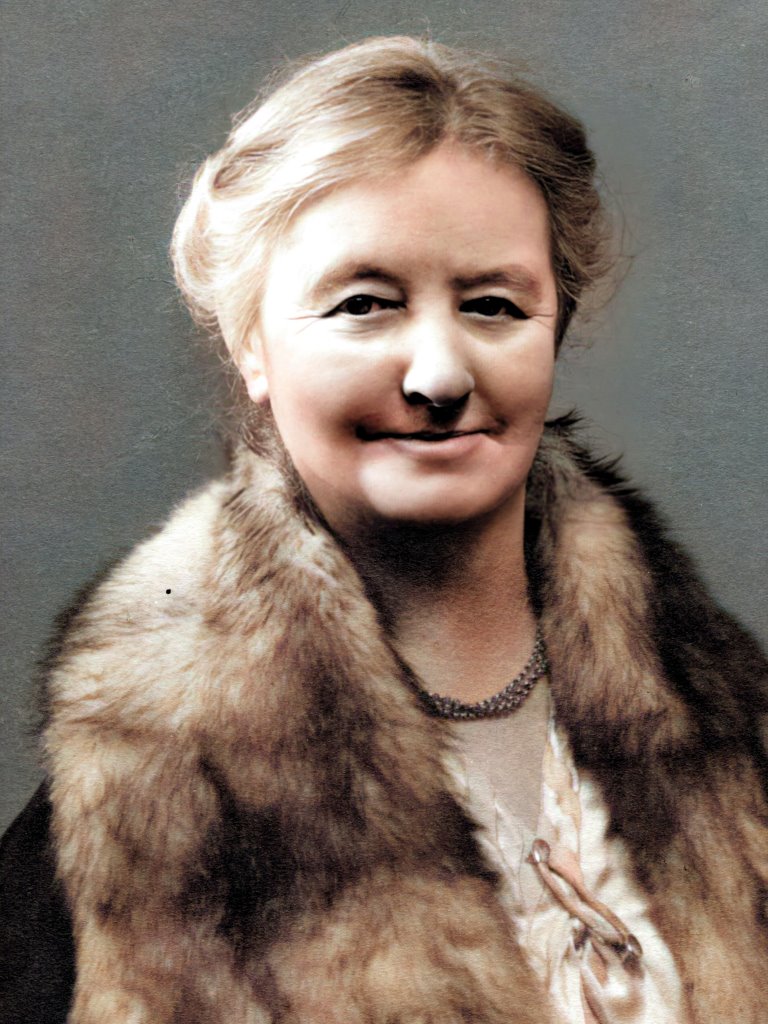 Sir Ralph Oakden OBE (1871 - 1953) & Lady Rosa Oakden (1869 - 1948)
Sir Ralph & Lady Rosa Oakden (right) were parents of my Grandma Hooke, Elaine who married Col Cyril Hooke (son of George Archer Hooke) in February 1926 in India. Cyril was in the British Army in India and Sir Ralph served in the Indian Civil Service.
Sir Ralph was one in a long line of Ralph Oakdens who date back to at least the 18th century to a place called Waterfall Staffordshire. During the 19th century our branch of the Oakden family tree then established themselves in Goudhurst, Kent.
Ralph was born a first-born son in Dunbarton, Scotland on 13th July 1871 to Roger & Elizabeth (below). His parents were married just three months earlier on 11th April 1871 at St James Church, Westminster, London. Draw your own conclusions but my guess is that in those days this would have been a matter of some shame.
Ralph had three sisters and two younger brothers: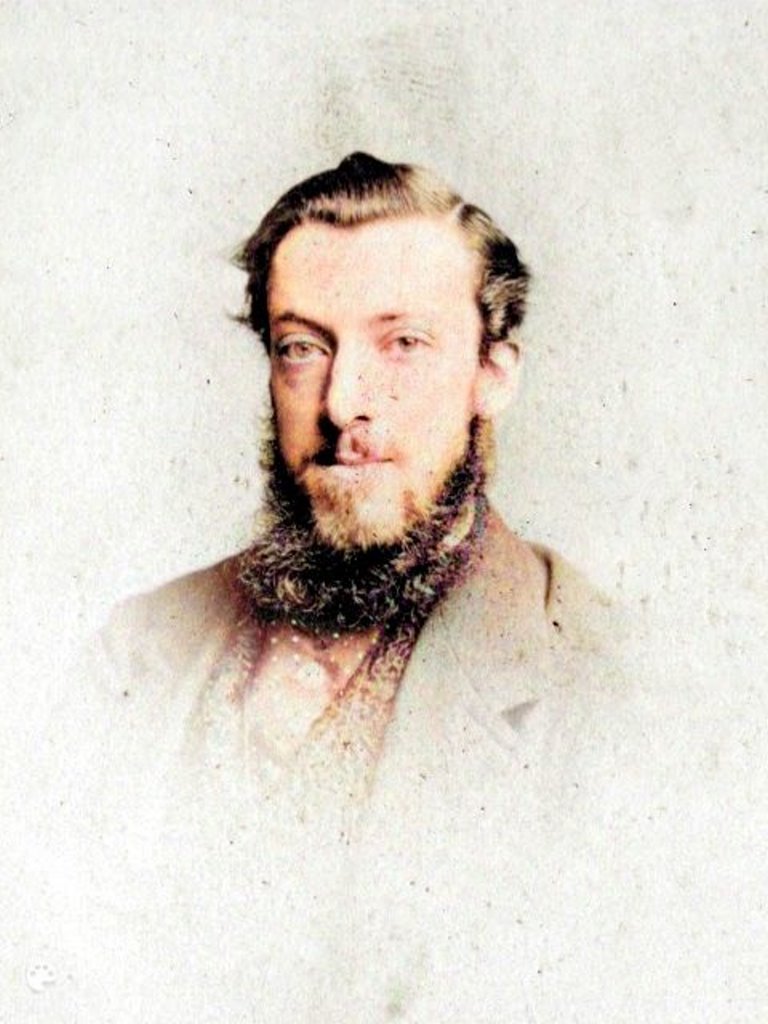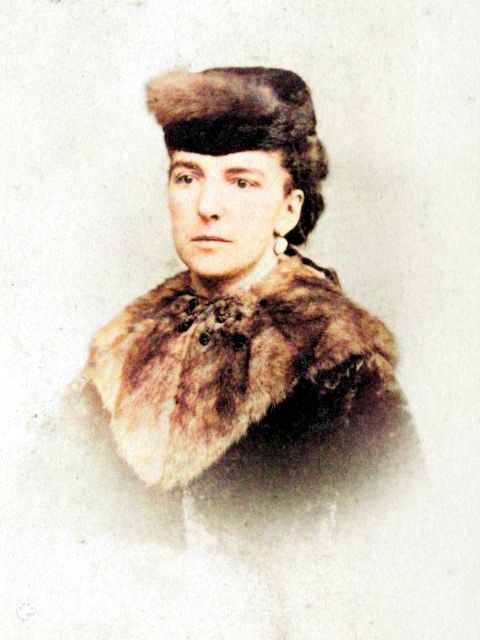 Elizabeth Tyrell (known as Ella) born in Helensburgh, Scotland om 11th April 1873

Fanny Maysmor (known as Aunt May) born in Port Glasgow, Scotland on 29th July 1876

Katherine Mary born in Sutton Maddock on 19th August 1877

Roger Brook born in Sutton Maddock on 29th July 1880

John Gould (known as Jack) born in Sutton Maddock in 1883
We know that Ralph's father, Roger Oakden was a clergyman who served the people of Sutton Maddock faithfully for many years and these birth records indicate that he began his tenure there either at the end of 1876 or early in 1877. The "Thank you Card" given to him on his departure from Sutton Maddock cites a period of 17 years service so we can deduce that he moved to become Rector of Bramshall in 1893/4.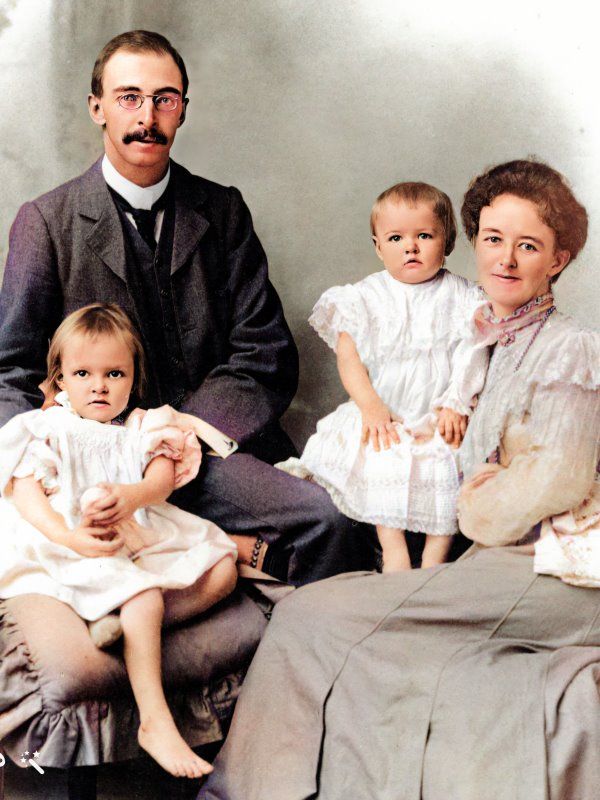 By this time Ralph was completing a degree in Classics at Oxford University before joining the Indian Civil Service in 1894 and travelling to India for his first stint there in 1895. He married Rose (usually known as Rosa) in 1899 and they travelled to India where their three daughters were born.
Rosa was born to Philip and Mary Jane Eagles, where she and her younger sister Marianne were brought up in Meophams Bank, Kent. Tragically, their mother died when they were both still little girls.
Photo: Ralph & Rosa with Elaine & Dorothy ~1903
Here are the most notable details of Ralph Oakden's life:
1871: Born in Helensburgh, Scotland, eldest of six (three sisters and three brothers) (13th July), the son of Rev. Roger Oakden, Rector of Bramshall, Staffordshire & Elizabeth (ne Knapp) Oakden
1870s-90s: Educated at Cranbrook School and Hertford College, Oxford.
1892: Second Class Honours degree in Classics Moderations, Oxford
1894: Third Class Honours degree for Classics, Oxford
1894: Entered the I.C.S. (Indian Civil Service)
1895: Went to United Provinces, India
1899: Married Rosa Mary Eagles of Hollington, St Leonards on Sea, Sussex, daughter of Philip A. Eagles of Meophams Bank, St Leonards on Sea
1900: Ella Marian (Known as Elaine) born in Meerut (2nd June)
1902: Dorothy May born in Mirzapur (18th Oct)
1905: Gladys Rosa born in Ballia (7th Mar)
1904-08: In charge of District of Gorakhpur, Ballia
1910-13: In charge of District of Dehra Dun
1913-15: In charge of Shahjahanpur
1915: Father, Roger Oakden died
1915-20: In charge of Aligarh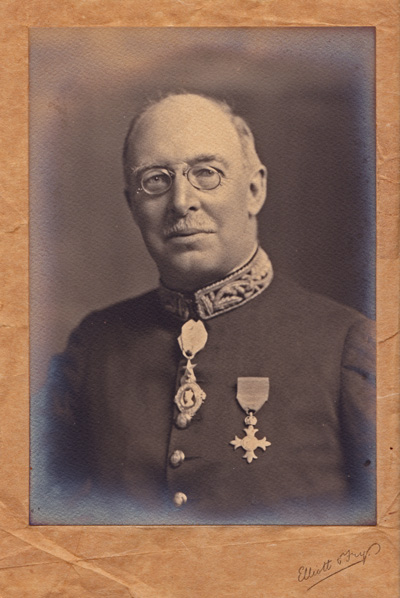 1918: Mother, Elizabeth Oakden died
1919: Awarded OBE
1920-31: Commissioner successively of Lucknow, Jhansi, Fyzabad and Meerut.
1924: Daughter Dorothy May married Rev. Ernest William Herbert in Meerut, Bengal, India (10th Dec)
1925: First granddaughter born in Leeds, UK, Margaret Joyce Herbert (26th Sep)
1925: Awarded C.S.I.
NB. The Most Exalted Order of the Star of India is an order of chivalry founded by Queen Victoria in 1861. The Order includes members of three classes (regardless of gender):. Knight Grand Commander (GCSI); Knight Commander (KCSI); Companion (CSI)
1926: Daughter Ella Marion (Elaine) married Captain Cyril George Hooke in Meerut, Bengal, India. (23rd Feb)
1926: First grandson born in Allahabad, George Ralph Hooke (9th Nov)
1928-30: Senior Member Board of Revenue, Lucknow
1928: Second grandaughter born in Landrake, UK, Dorothy Anne Herbert (23rd Nov)
1929: Second grandson born in Barnes, London, UK, John Oakden Hooke (17th Sep)
1930: Daughter Gladys Rosa married Thomas Schonberg Paterson in Lucknow, Bengal, India (22nd Feb)
1931: Knighthood
1931: Retired and established a new home: Stowford House in Guildford (right in 2019)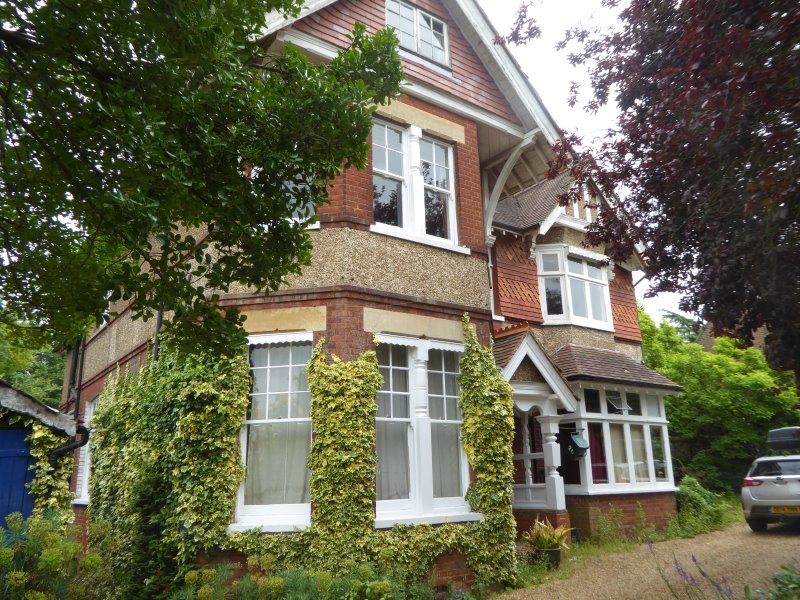 1931: Third granddaughter born in Naimi Tal H.P. India, Catherine Elizabeth Paterson (9th June)
1931: Third grandson born in Bradford, UK, Ralph Oakden Herbert (2nd Dec)
1934: Appointed Financial Commissioner, Cyprus
1934: Report on finances. etc. of Cyprus published
Address: Stowford House, Pit Farm Road, Guildford, Surrey. Tel: 2534
1948: Wife, Lady Rosa Mary died, Guildford, Surrey (12th March)
1953: Died, Guildford, Surrey (17th February)
Going forward in Oakden history: Ralph & Rosa Oakden - Just Married (1899-1914)
Also going backwards in Oakden history: Roger Oakden (1846-1915)