Lt C G Hooke - Military Cross & Military Record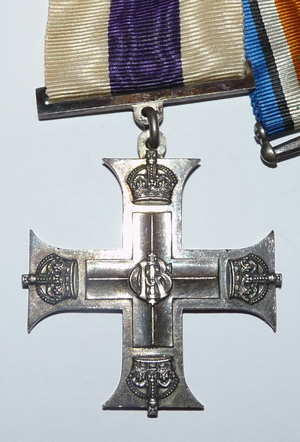 Citation as printed in a supplement to the London Gazette, 11th January 1919
Leiutenant Cyril George Hooke
For conspicuous gallantry and devotion to duty. When a shell landed on a hut, killing one man and badly wounding three he got a stretcher bearer party and removed the wounded man under heavy fire, two men being wounded in the process. On two other occasions during heavy gas shelling and high explosive fire, he went round the dug-outs seeing to his men and assisted in carrying a wounded man to the dressing station under shell fire the whole way.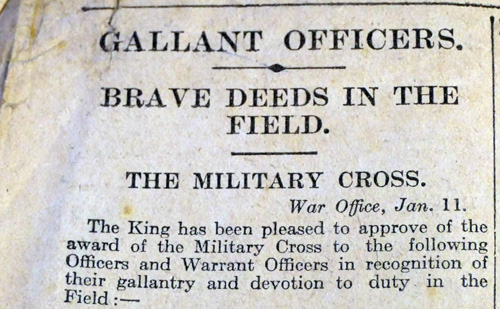 Colonel Cyril George Hooke -
Military History
(based on military records)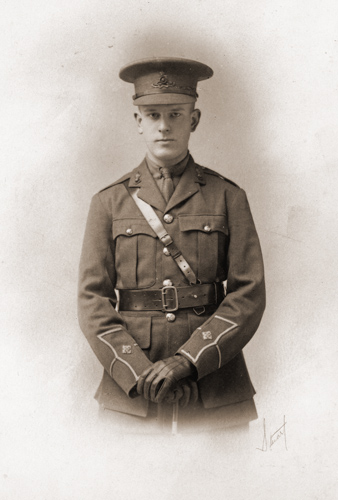 28 Nov 1896 Born in London
23 Nov 1916 Commisioned into Royal Field Artillery as 2nd Lieutenant
23 May 1918 Promoted to Lieutenant
11 Jan 1919 Awarded the Military Cross
1 Mar 1920 Transferred to the Indian Army.
Served with 40th Howitzer Battery XXV Brigade in Fyzbald
1924 Serving with 40th Howitzer Battery XXV Brigade in Jubbalpore
1 Apr 1924 Indian Army list records 6 month leave outside India
1926 Transfer to Indian Army Ordnance Corps
2 Nov 1926 On probation, serving in Allahabad
1929 Deputisation outside India for 15 months (Staff College in UK?)
1930 Deputy Assistant Ordnance Services at Delhi HQ & D.A.D.O.S for Meerut
Note to say passed Ordnance Officer's Course but not MT part of course.
15 Nov 1934 Deputy Commanding Officer Ordnance Rangoon
23 Nov 1934 Promoted to Major
13 Apr 1935 DADOS Deccan District of Poona Independent Brigade Area
1 May 1938 DCOO Rawalpindi
1940 Listed under Administrative Staff Ordnance Services
1 Apr 1941 Promoted to Lieutenant Colonel
1941-46 No additional information listed (no locations published)
1946 Serving as Lieutenant Colonel, Indian Army Ordnance Corps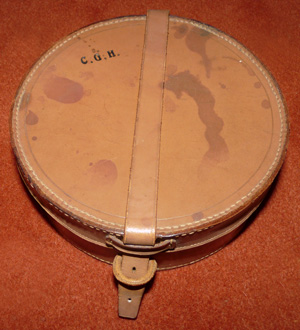 17 Nov 1946 Promoted Temporary Colonel - no location
1948 Entry as Temporary Colonel - no location
1949 No further entries.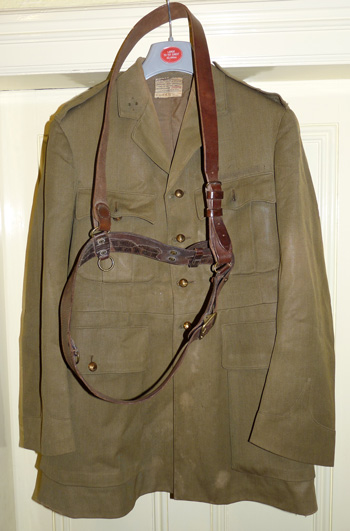 War Diary Chapter 1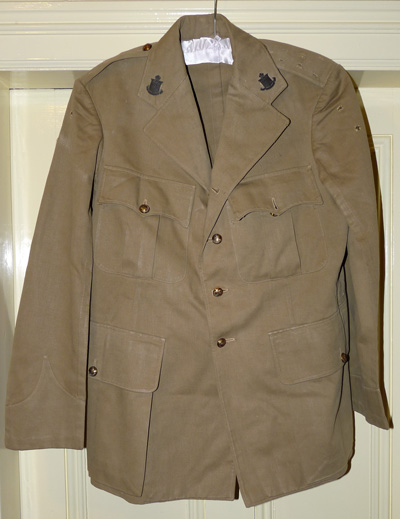 Cyril & Elaine Hooke (1890s - 1990s)