Mildred Hooke - Funeral & Tributes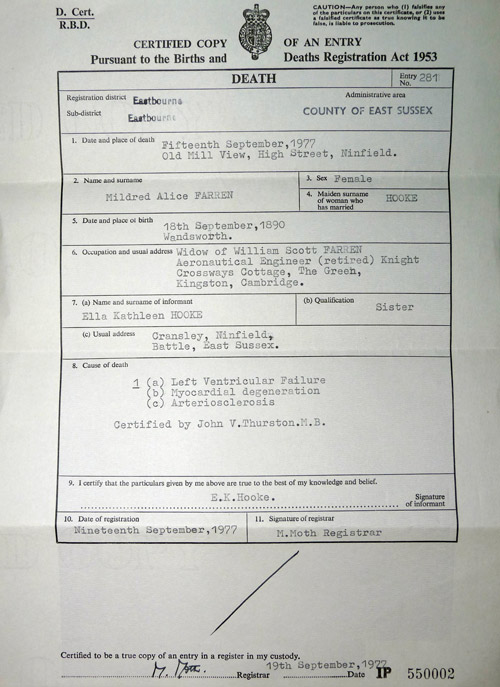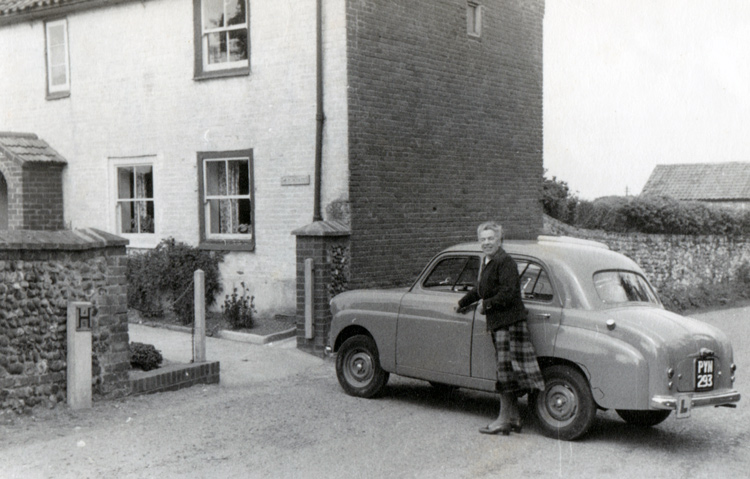 Much of my research on my Great Aunt MIldred, Lady Farren, was complete when a thick envelope marked "Mildred" came into my possession. This had been retained by her younger sister Ella and then, on her death, passed on to my Granny Hooke, after whose death it then passed into the possession of my Uncle John Hooke, and now to me.
The envelope contained the greatest possible tribute to a notable lady; seventeen letters from people, staff and pupils who had so greatly appreciated her, and wrote to express this, on hearing of her death.
I have transcribed two of them here, referring back to Mildred's days teaching in Birmingham. You can read the rest of these letters of affection here. They are a great tribute to a wonderful lady..
Here is a newspaper article paying tribute to Lady Farren.
Below is the eulogy delivered at Mildred's funeral.by Mr Foster Beaver; this was sent to George & Valerie Hooke by Bradford Girls Grammar School, following their attendance at her funeral.
Mildred Hooke - Letters of Affection
Sir William and Lady Mildred Farren / Hooke